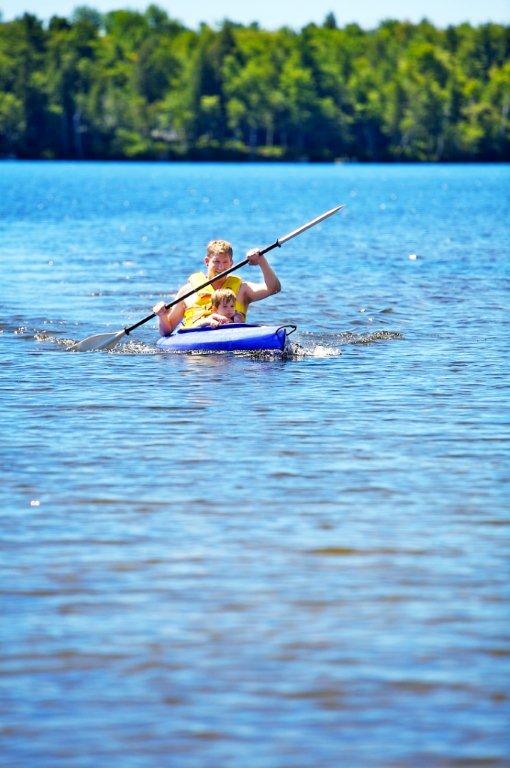 Twin Lake Village Memories
Over 50 years ago the first of our family came to Twin Lake Village, making the two day trip from Washington, DC on old Route 5. Today our extended family, which has grown from 6 to 55, comes from across the USA – California, District of Columbia, Maryland, Minnesota, New York, and Pennsylvania.
We are drawn to TLV for a cherished two weeks in August by a varioety of reasons. First, there are the beautiful New England surroundings, old cottages, whispering pines, cawing jays, brisk and clean Little Lake Sunapee, crisp blue skies. It is an oasis from the other 50 weeks of the year. Then there is the Kidder family, a tradition bound group of honest, plain talking, interesting and fun people, whose work ethic we all admire and wish to emulate. The Kidders (Jacques and Goodwins) do things the old fashioned way and we like it like that. The guests are friendly and the activities, in which we all participate, are many – tennis, golf, swimming, mountain picnics, singing, the play house, bingo, the children's dance and more. Actually Carol doesn't sing and Mike doesn't play bingo.
There is a consistency about TLV. Little has changed during its 100 plus years, save for refrigerators which have replaced ice boxes, showers in place of tubs, and a more relaxed dress code in the dining room. TLV is inter generational, where people of all ages (and walks of life) easily mix. It has become a place where lasting relationships are made, where friends from Florida, Massachusetts, North Carolina, New Hampshire, New York, Texas and Wisconsin stay in touch throughout the year.
Thanks to all these tangible activities and intangible benefits, TLV has become a rich part of our family's life, for which we we are most grateful.
Carol and Mike McGarry